WHAT IS GOING ON?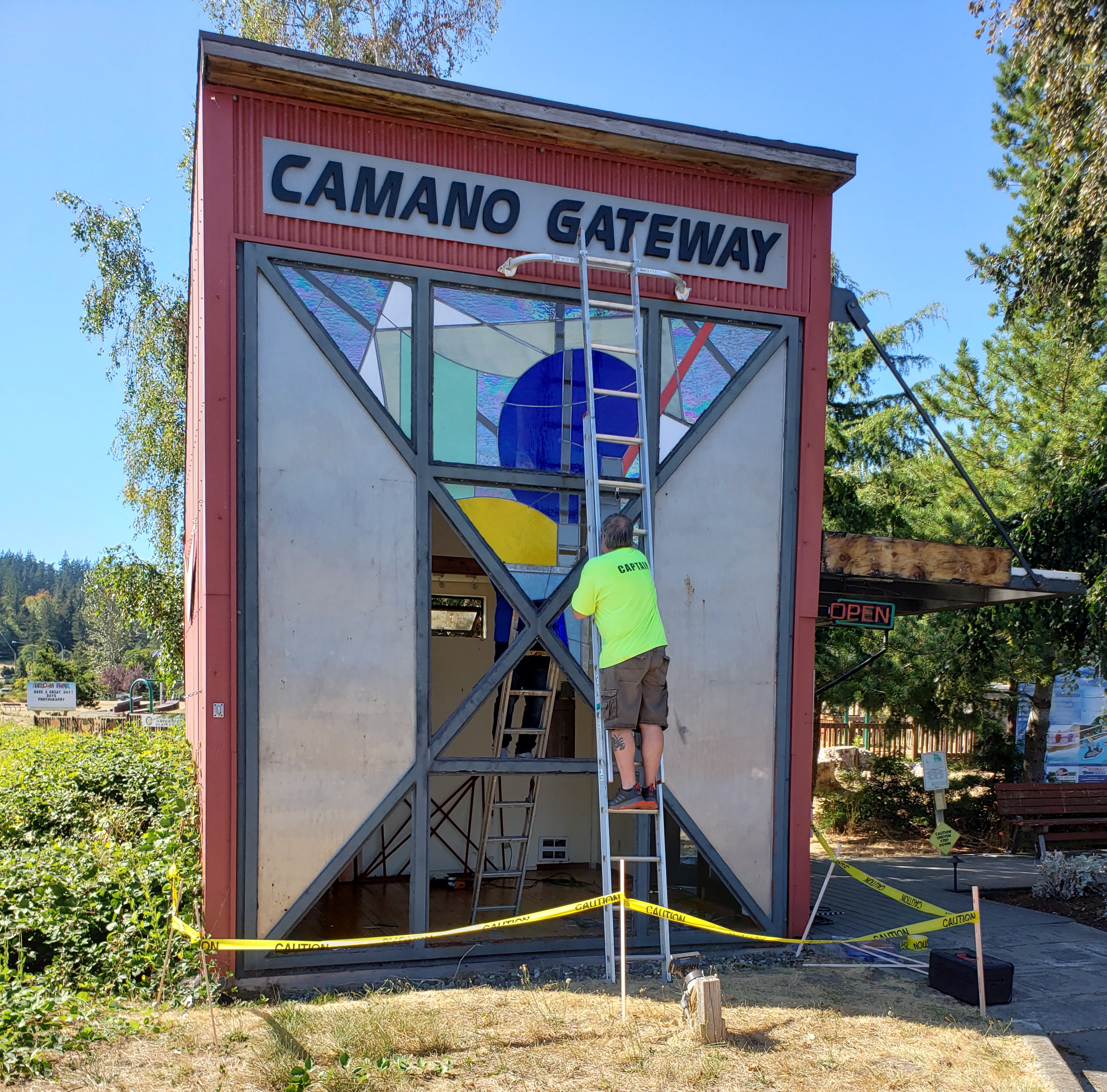 We have begun removing the failing stained glass on the old Visitor Information Center (VIC), built in 1997. Jack Archibald has generously donated new glass to replace the old design and has been a trusted advisor before taking on the project. We have some rust clean up and to do before the install, but we hope to keep this building around for another 25 years!
Please consider donating to our Save the VIC project. We appreciate your help!

In 2007 a group of 1,000 volunteers sponsored by the Stanwood Camano Rotary built a 12,000 square foot playground in 5 days and called it Freedom Park. This park is loved and used by kids of all ages. With views of Mt. Rainier, Discovery Bay, and the local businesses of Camano Commons, Freedom Park is a great place to bring the family for a few hours or the entire day.